서울의대 동문인 Dr. and Mrs. 최광택 (Class of 1970) sent me these pictures today
while they stopped by at the "Carrizo Plain National Monument" north of LA.
The place is far away from me. It will take one full day's driving to get there and come back.
Here are the breathtaking pictures of the wonders of nature.
In summer, the place turns into a desert with nothing much on the bare mountains surrounding the plain
and a salt lake in the basin floor.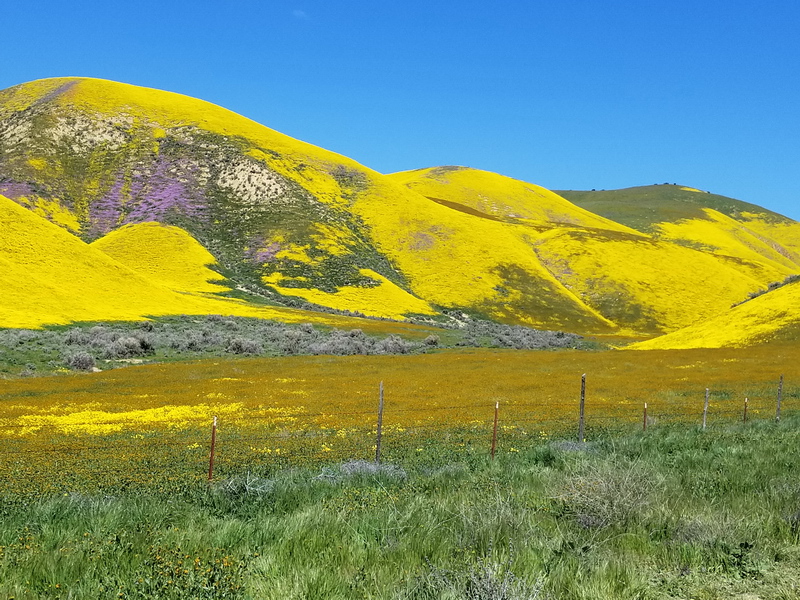 Picture of the surrounding hills of the Carrizo Plain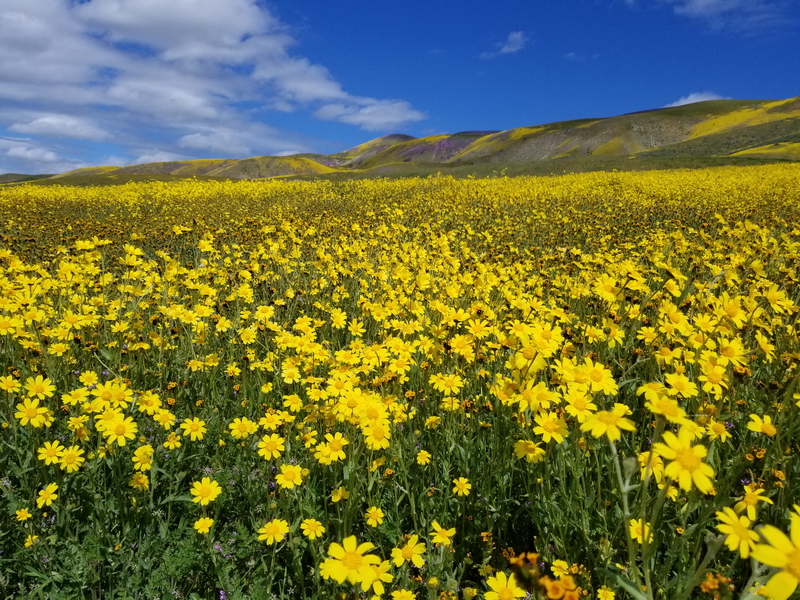 The flower garden on the Carrizo Plain itself.
Picture by Kwang-Taik*70 and June Choi (April 2, 2019)
​