My Story of The MODERN 2
My first contact with Fort Lee dates back to the winter of 2015, when I called Ki Hyun han, my old classmate for meeting with him somewhere in Manhattan during my visit to my son, Jim, whose family living in an apartment near the subway station 110th Street, he invited me to meet several classmates in the Dong Bang Grill, one of the popular Korean Restaurants in Fort Lee, NY. So I called Orange Call Taxi for lift.
I had a good time with friends during the dinner. My second visit to the same Grill was during my attendance to the 32nd Scientific Convention from June 4 to June 7, 2014 in Teaneck Marriott at Glenpointe. There I met another classmate, Dong Il Ma, as an attendee, and both of us were taken at the same Grill by Hong Binn Lee.

That's not the end of our gathering at the Dong Bang Grill. Whenever there were any occasions to get together, Dong Bang was the only place to meet. Don't forget that I was in Manhattan, NY and my son moved to several different places including Chelsea and Tribeca. Whenever further southward Jim moved his apartment, more taxi fares I had to pay since the taxi route is from the apartment to cross the George Washington Bridge and from the Hudson Terrace, finally to 1616 Palisade Ave, where Dong Bang is located. Jin Hong Kim, another classmate, advised me to take a local bus from the GWB Bus Terminal located at the corner of 178 St and Fort Washington Ave.
On the next meeting I made my way through Subway 1 to the terminal and took a local bus while paying only $3.00 to bus stop called GWB PLAZA WEST, where I climbed stairs to the bridge of Lemoine Ave over the formidable I-95. From the bride I walked down south to 1616 Palisade Ave which took less than 10 minutes. On my return trip, From 1616 Palisade Ave to the GWB Plaza East, the other side bus stop under the Lemoine Bridge I took the bus and paid $2.00 by saying "SENIOR!". The return trip was much easier. I walked from the terminal to the Subway 1 station and arrived home. I spent not more than $10.00, the cheapest travel expense. But on my way through GWB, I looked outside found a pedestrian footpath, which was attracting and inviting to me. It was that time I thought about walking through this footpath and crossing the George Washington Bridge.
Dong Bang Grill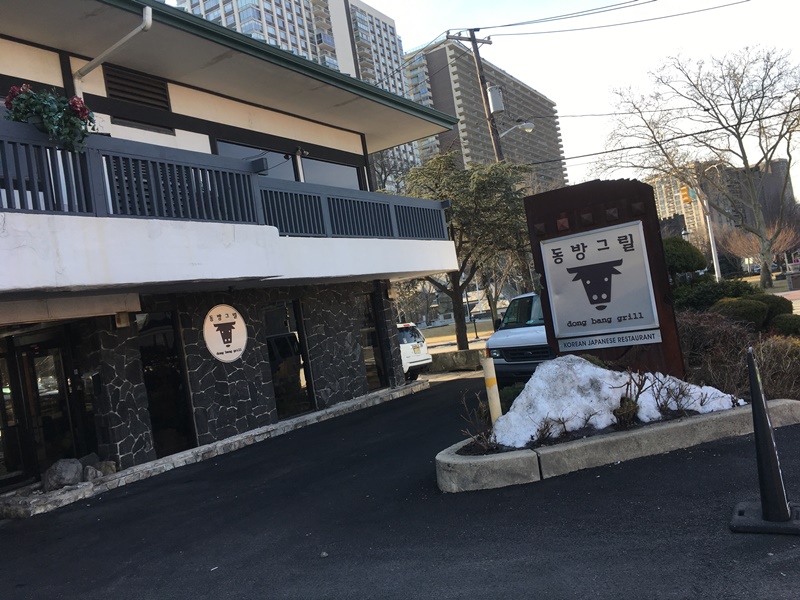 George Washington Bridge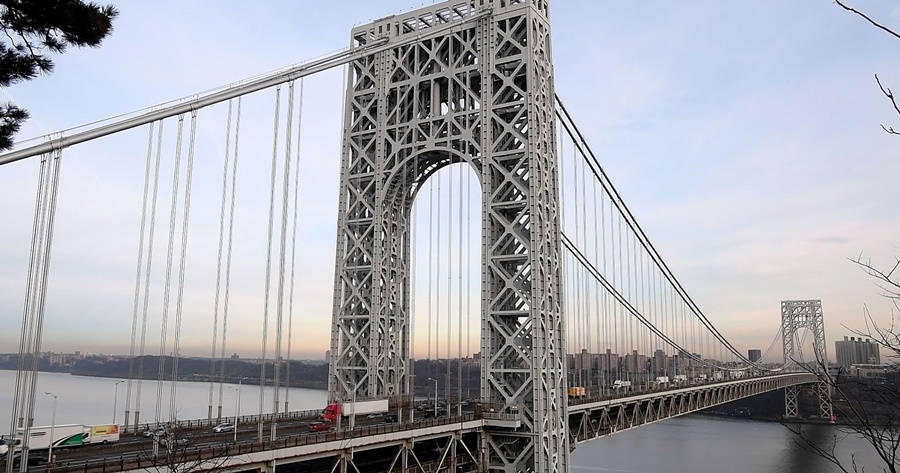 The MODERN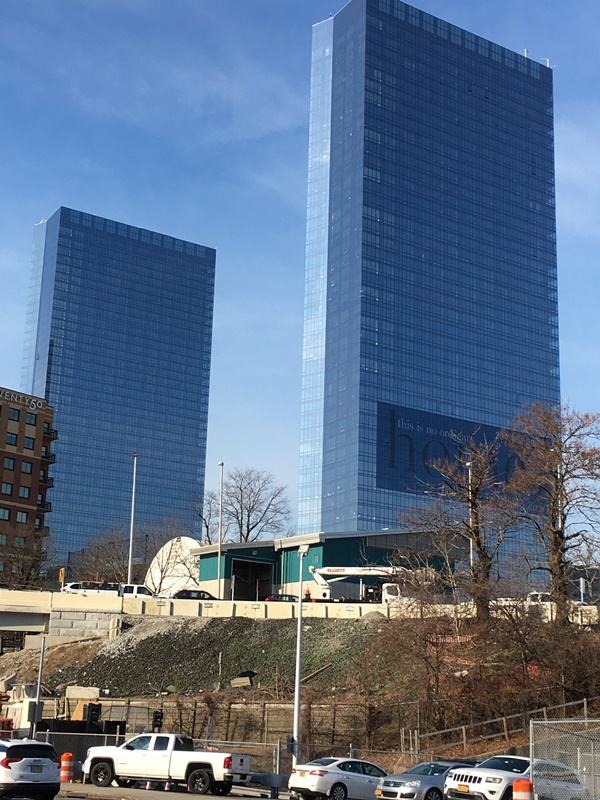 Kwan Ho Chung - July 24, 2021