WINTERREISE [Winter Journey]
Winterreise
Winterreise (German pronunciation: [ˈvɪntɐˌʁaɪzə], Winter Journey) is a song cycle for voice and piano by Franz Schubert (D. 911, published as Op. 89 in 1828), a setting of 24 poems by German poet Wilhelm Müller. It is the second of Schubert's two song cycles on Müller's poems, the earlier being Die schöne Müllerin (D. 795, Op. 25, 1823).
Both were originally written for tenor voice but are frequently transposed to other vocal ranges, a precedent set by Schubert himself. The two works pose interpretative demands on listeners and performers due to their scale and structural coherence. Although Ludwig van Beethoven's cycle An die ferne Geliebte (To the Distant Beloved) was published earlier, in 1816, WSchubert's cycles hold the foremost place in the genre's history.
 
WINTERREISE [Winter Journey]
5. "Der Lindenbaum" ("The Linden Tree"):

Am Brunnen vor dem Tore,
Da steht ein Lindenbaum;
Ich träumt' in seinem Schatten
So manchen süssen Traum.

Ich schnitt in seine Rinde
So manches liebe Wort;
Es zog in Freud' und Leide
Zu ihm mich immer fort.

Ich musst' auch heute wandern
Vorbei in tiefer Nacht,
Da hab' ich noch im Dunkel
Die Augen zugemacht.

Und seine Zweige rauschten,
Als riefen sie mir zu:
Komm her zu mir, Geselle,
Hier findst du deine Ruh'!

Die kalten Winde bliesen
Mir grad' in's Angesicht,
Der Hut flog mir vom Kopfe,
Ich wendete mich nicht.

Nun bin ich manche Stunde
Enfernt von jenem Ort,
Und immer hör' ich's rauschen:
Du fändest Ruhe dort!
The Linden Tree English translation
By the well, before the gate,
stands a linden tree;
in its shade I dreamt
many a sweet dream.

In its bark I carved
many a word of love;
in joy and sorrow
I was ever drawn to it.

Today, too, I had to walk
past it at dead of night;
even in the darkness
I closed my eyes.

And its branches rustled
as if they were calling to me:
'Come to me, friend,
here you will find rest.'

The cold wind blew
straight into my face,
my hat flew from my head;
I did not turn back.

Now I am many hours' journey
from that place;
yet I still hear the rustling:
'There you would find rest.'

Der Lindenbaum sheet music



Der Lindenbaum song


Der Lindenbaum image

6. "Wasserflut" ("Flood"):
Manche Thrän' aus meinen Augen
Ist gefallen in den Schnee;
Seine kalten Flocken saugen
Durstig ein das heiße Weh.

[Wann]1 die Gräser sprossen wollen,
Weht daher ein lauer Wind,
Und das Eis zerspringt in Schollen,
Und der weiche Schnee zerrinnt.

Schnee, du weißt von meinem Sehnen:
[Sag mir, wohin]2 geht dein Lauf?
Folge nach nur meinen Thränen,
Nimmt dich bald das Bächlein auf.

Wirst mit ihm die Stadt durchziehen,
Muntre Straßen ein und aus:
Fühlst du meine Thränen glühen,
Da ist meiner Liebsten Haus.

English Translation

Many a tear from my eyes
has dropped into the snow.
Its chilly flakes suck
thirstily up my burning woe.

When the grass begins to shoot,
a warm breeze will blow there,
and the ice will melt in torrents
and the snow will dissolve.

Snow, you know of my longing:
say, which way will you flow?
Just follow my tears:
their stream will soon carry you away.

You will course the town with them,
in and out of cheerful streets.
When you feel my tears grow warm,
that will be my sweetheart's house.

Wasserflut sheet music



Wasserflut song


Wasserflut image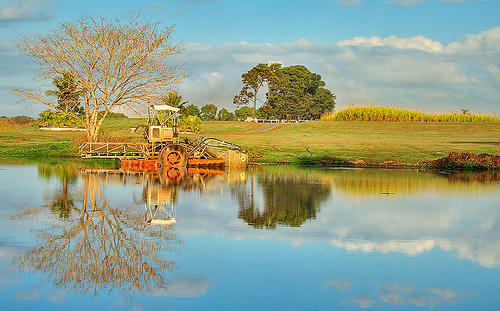 24. "Der Leiermann" ["The Hurdy-Gurdy (Barrel-Organ) Man"]:
Drüben hinterm Dorfe
Steht ein Leiermann
Und mit starren Fingern
Dreht er was er kann

Barfuß auf dem Eise
Wankt er hin und her
Und sein kleiner Teller
Bleibt ihm immer leer
Und sein kleiner Teller
Bleibt ihm immer leer

Keiner mag ihn hören
Keiner sieht ihn an
Und die Hunde knurren
Um den alten Mann

Und er läßt es gehen
Alles wie es will
Dreht, und seine Leier
Steht ihm nimmer still
Dreht, und seine Leier
Steht ihm nimmer still

Wunderlicher Alter!
Soll ich mit dir geh'n?
Willst zu meinen Liedern
Deine Leier dreh'n?

The Hurdy-Gurdy Player

There, beyond the village,
stands a hurdy-gurdy player;
with numb fingers
he plays as best he can.

Barefoot on the ice
he totters to and fro,
and his little plate
remains forever empty.

No one wants to listen,
no one looks at him,
and the dogs growl
around the old man.

And he lets everything go on
as it will;
he plays, and his hurdy-gurdy
never stops.

Strange old man,
shall I go with you?
Will you turn your hurdy-gurdy
to my songs?

Alternative Translation

Back of the village stands a hurdy-gurdy man,
cranking his instrument with frozen fingers.
His begging bowl is always empty;
no one listens, and the dogs growl at him.
But his playing never stops.
"Strange old man.
Shall I come with you?
Will you play your hurdy-gurdy to accompany my songs?"

Der Leiermann sheet music



Der Leiermann song


Der Leiermann image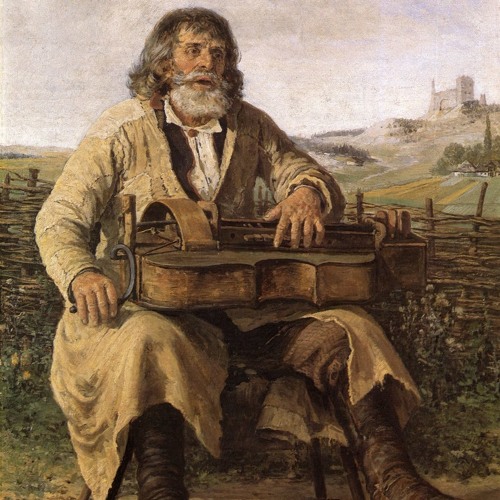 Franz Schubert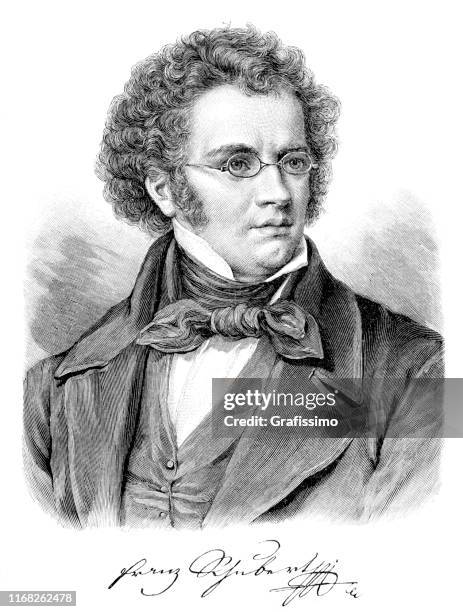 Franz Peter Schubert (German: [ˈfʁant͡s ˈpeːtɐ ˈʃuːbɐt]; 31 January 1797 – 19 November 1828) was an Austrian composer of the late Classical and early Romantic eras. Despite his short lifetime, Schubert left behind a vast oeuvre, including more than 600 secular vocal works (mainly lieder), seven complete symphonies, sacred music, operas, incidental music, and a large body of piano and chamber music. His major works include "Erlkönig" (D. 328), the Piano Quintet in A major, D. 667 (Trout Quintet), the Symphony No. 8 in B minor, D. 759 (Unfinished Symphony), the "Great" Symphony No. 9 in C major, D. 944, the String Quintet (D. 956), the three last piano sonatas (D. 958–960), the opera Fierrabras (D. 796), the incidental music to the play Rosamunde (D. 797), and the song cycles Die schöne Müllerin (D. 795) and Winterreise (D. 911).
Born in the Himmelpfortgrund suburb of Vienna, Schubert showed uncommon gifts for music from an early age. His father gave him his first violin lessons and his elder brother gave him piano lessons, but Schubert soon exceeded their abilities. In 1808, at the age of eleven, he became a pupil at the Stadtkonvikt school, where he became acquainted with the orchestral music of Joseph Haydn, Wolfgang Amadeus Mozart, and Ludwig van Beethoven. He left the Stadtkonvikt at the end of 1813, and returned home to live with his father, where he began studying to become a schoolteacher. Despite this, he continued his studies in composition with Antonio Salieri and still composed prolifically. In 1821, Schubert was admitted to the Gesellschaft der Musikfreunde as a performing member, which helped establish his name among the Viennese citizenry. He gave a concert of his own works to critical acclaim in March 1828, the only time he did so in his career. He died eight months later at the age of 31, the cause officially attributed to typhoid fever, but believed by some historians to be syphilis.
Appreciation of Schubert's music while he was alive was limited to a relatively small circle of admirers in Vienna, but interest in his work increased greatly in the decades following his death. Felix Mendelssohn, Robert Schumann, Franz Liszt, Johannes Brahms and other 19th-century composers discovered and championed his works. Today, Schubert is ranked among the greatest composers in the history of Western music and his work continues to be admired and performed.
Franz Schubert (1797-1828) Wall Art by Rieder, Wilhelm August (1796-1880); oil on canvas; Wien Museum Karlsplatz, Vienna, Austria; German, out of copyright.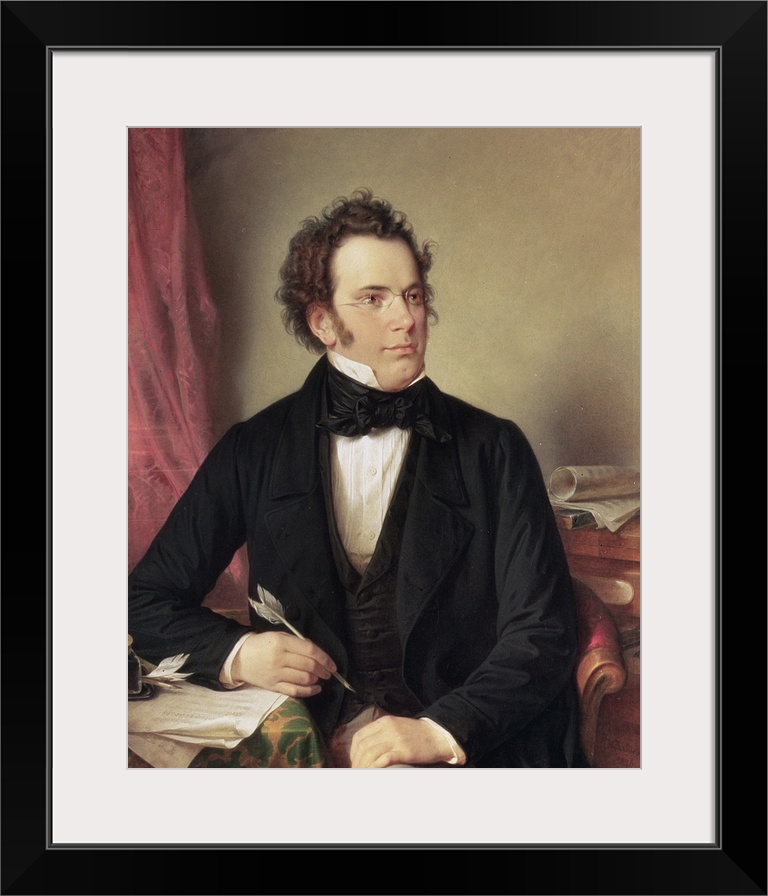 Kwan Ho Chung - April 1, 2023